x connect magnetic USB cable
x-connect: magnetic USB cable that's compatible with all phones including Apple (Lightning) and Android (micro USB & USB-C.) If you live in a household where there are iPhone and Android users you've been there, fighting over who gets to keep the cable plugged in. With x-connect you no longer have to fight with just 1 cable for all your USB devices. This is the world's most advanced and strongest magnetic cable, even capable of even holding up an iPad Air.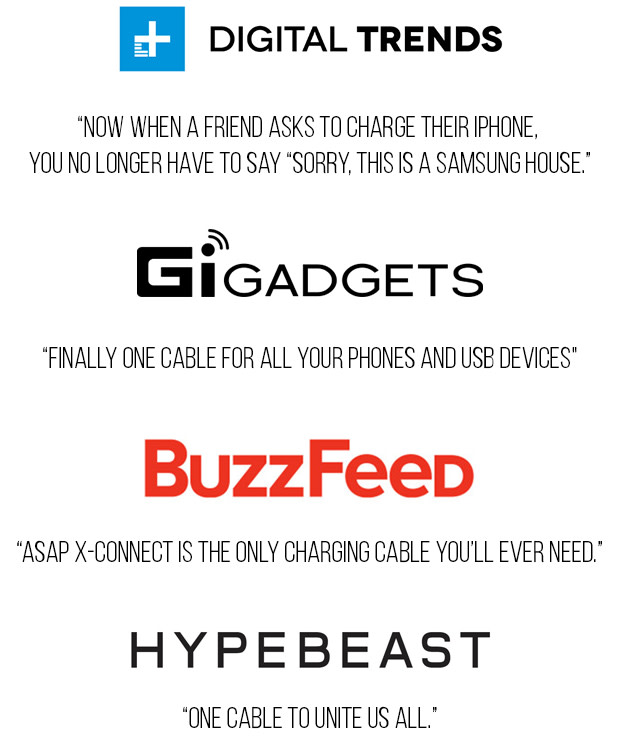 We often overlook the impact of our phones on our daily lives.  We rely on our phones for just about every part of our day: from the alarm to wake up, to the GPS to get to work and avoid traffic, to checking emails to stay up to date with work to even social media to stay connected with our friends and loved ones.
Too many times have I heard someone say: "my phones playing up" and 6 months later they finally get a new phone and exclaim how life changing having a new phone is. The way you interact with your phone is crucial to your daily productivity and happiness and we hope to bring you that life changing experience with asap x-connect: the world's first cross-compatible magnetic USB cable.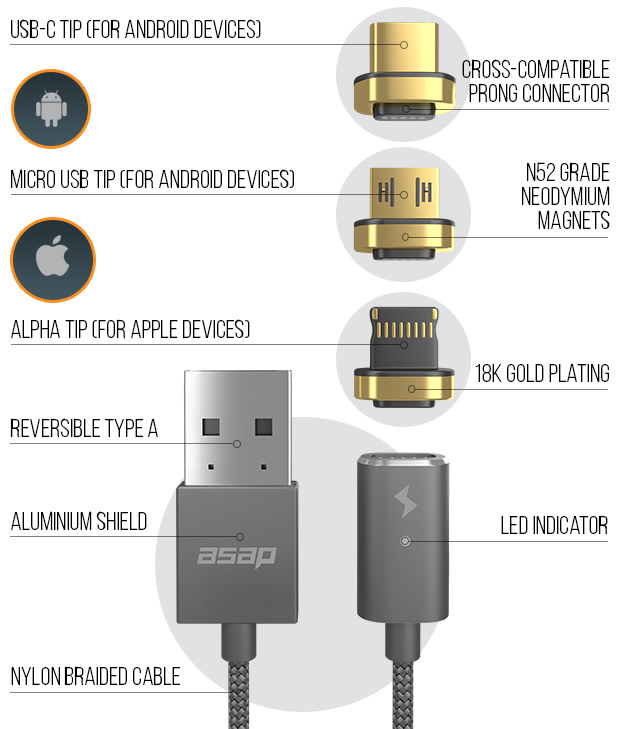 When we mean 1 cable for all your phones, we mean it. We've designed 3 connectors to fit all 3 types of main connectors today for all mobile phones, tablets and USB devices.

Our cables feature a reversible magnetic connection which means instant connection every single time. Please note this is the asap connect original cable featured in the GIF below.

An often overlooked feature of magnetic cables is that it will protect your phone port from dust and dirt entering. By leaving the tip in there, it will also extend the life of your phone port from the normal wear and tear of cables being inserted and pulled out on a daily basis.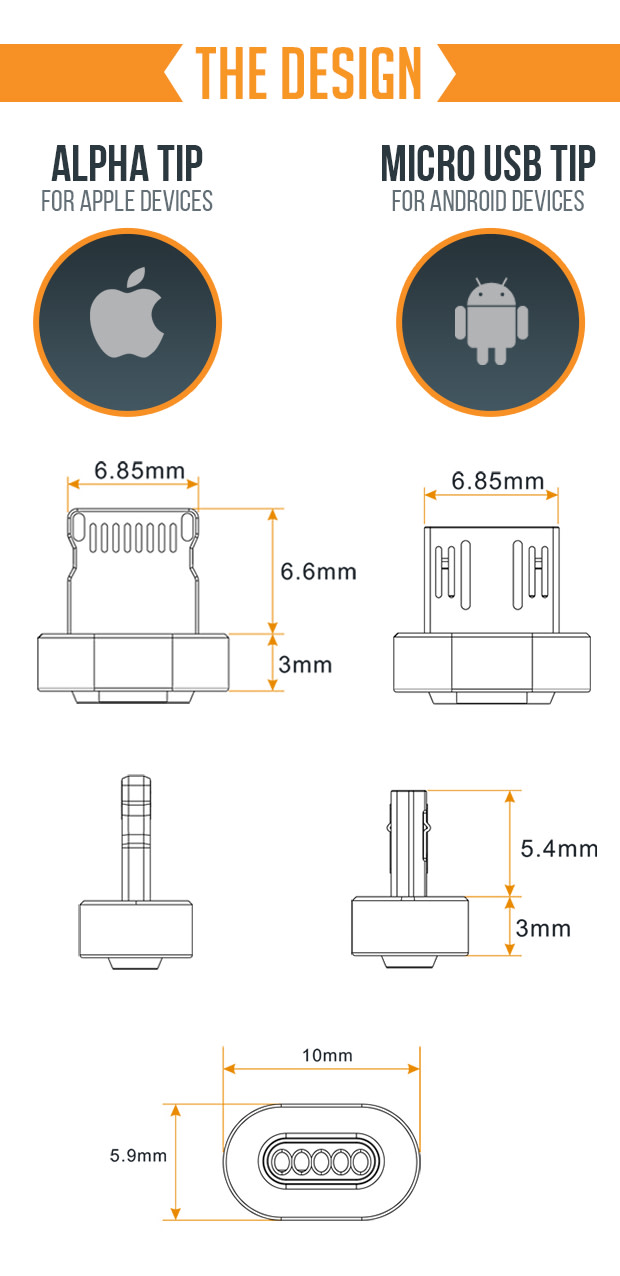 x-connect's major design improvement over the original version is the stronger magnet. We've increased the magnet size from 1.9mm (0.07″) to 3mm (1.2″) for a magnetic connection that holds 33% more weight.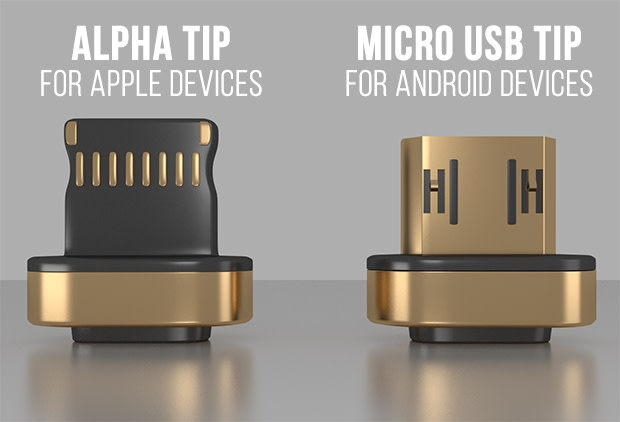 The Alpha tip (for Apple devices) design has also been upgraded. With the first version we tested an incompatibility rate of 1 in 100. We've now reduced that to 4 in 1000 which is a far lower default rate than consumer electronics industry standards.