Lapa – The evolution of Bluetooth Trackers
Born out of a fierce obsession with detail, Lapa overcomes all obstacles to keep your things safe.
We lose things, all the time. It's a simple, every day problem that deserves an equally simple yet efficient solution. That's how Lapa was born.
Lapa is a bluetooth tracker unlike any before it. Still, good enough isn't enough, so we turned a good gadget into a great gadget. Better in every way and engineered to keep up with an active lifestyle, with Lapa you'll find your things, no matter what.
Controlled entirely from an app, Lapa uses Bluetooth to keep you connected to your things. Hang it from your keys or stick it to your bag, and Lapa will keep your things safe during all your adventures.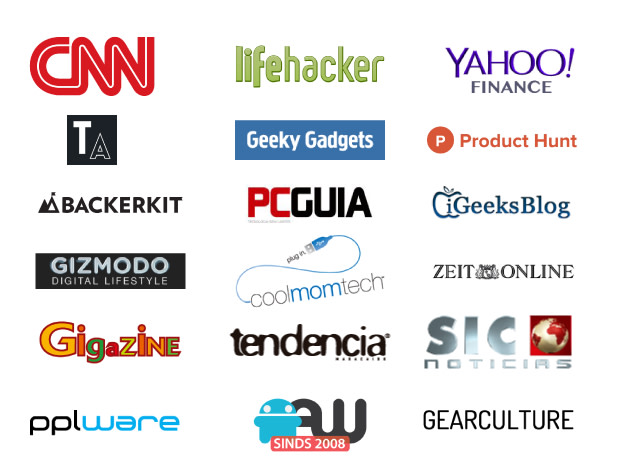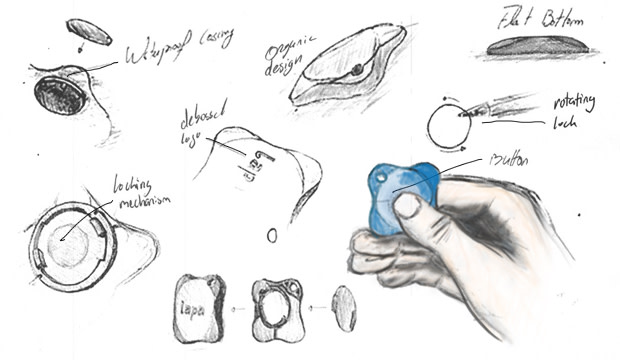 It's been three years in the making. After a successful Lapa version 1, you told us what you wanted, what you needed to protect your belongings – and we made it happen.  We re-envisioned the Bluetooth Tracker, all the while considering the consumer experience first.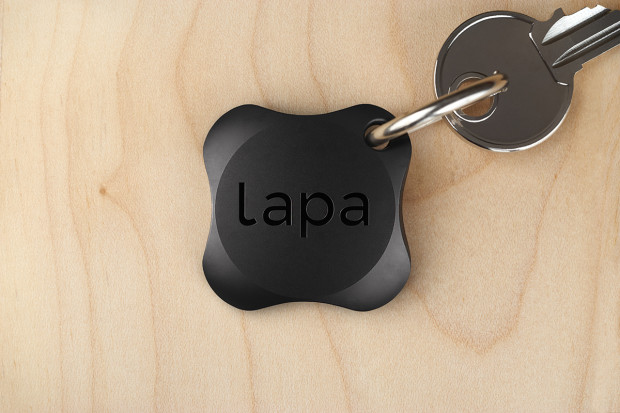 Because it's attached to your things, Lapa's design is as important as its technology. Every inch, every line and every curve was thought out to combine maximum performance with an attractive look and feel.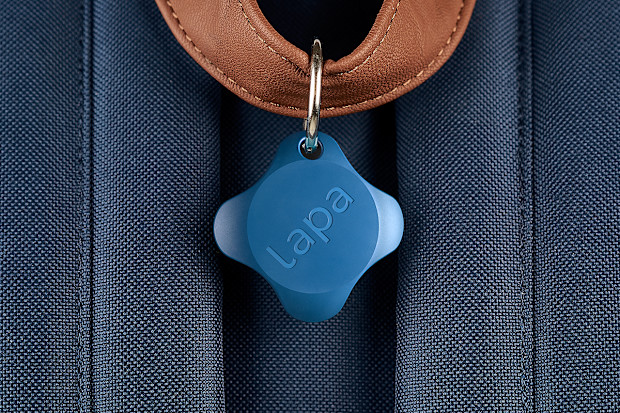 The new Lapa maintains its original signature shape, but it's the added details that make it truly elegant and bold. Whether it's to be attached to your keys, inside your wallet,  or hanging from your backpack, Lapa fits perfectly with your life, your style, and your things.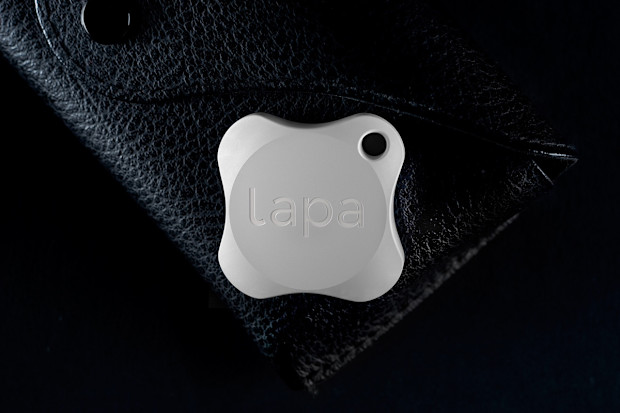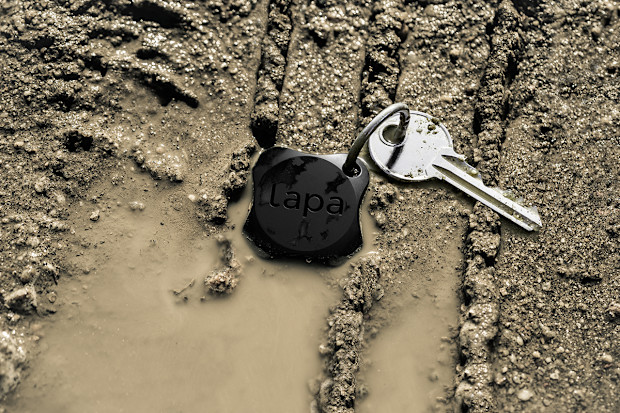 Lapa is waterproof and bi-injected with polycarbonate and EPDM – that is to say, it's ready for war. Tough against abrasion, Lapa takes its signature curvy design to a whole new level of endurance, keeping its shape and sleekness despite your wildest adventures.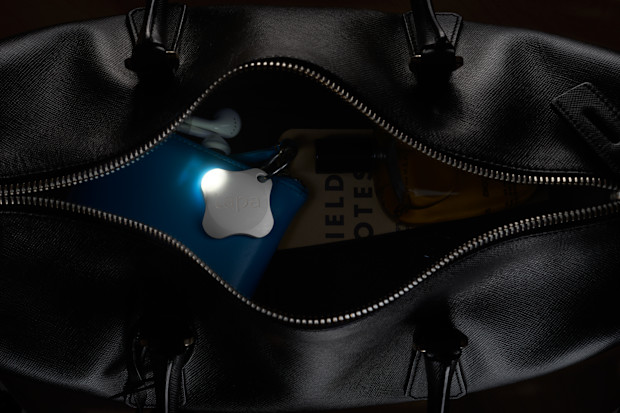 Lapa responds to your call through sound and light. In your house or in the street, under the couch cushions or inside a purse, you just can't miss it. And thanks to an incorporated LED, you'll easily spot it, even in the dark.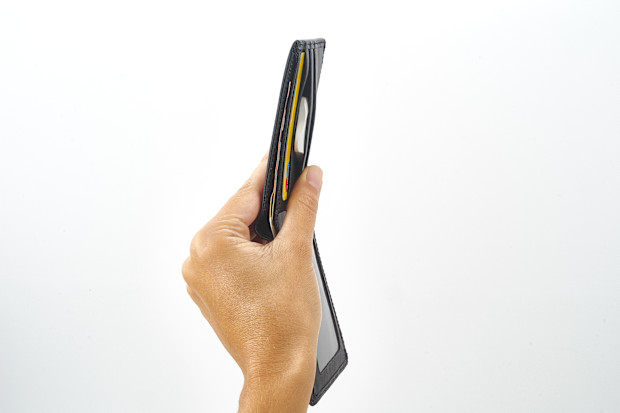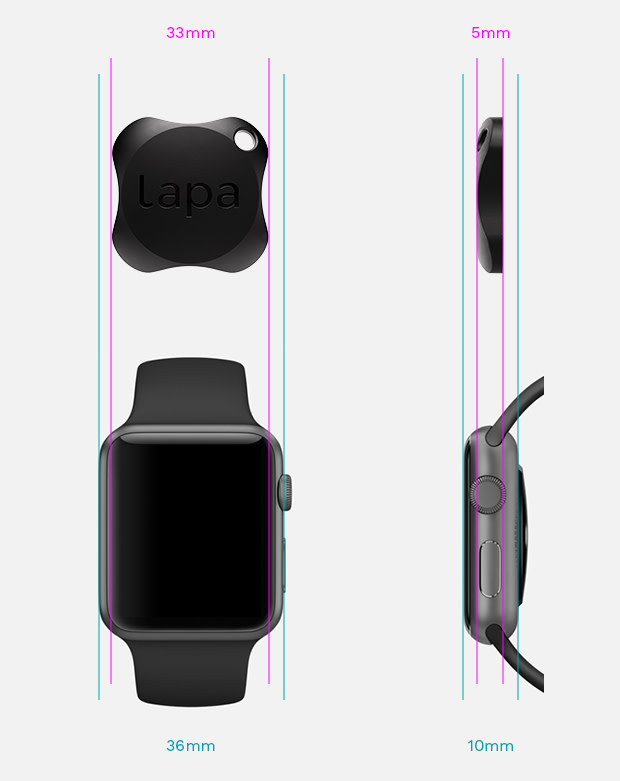 We've packed our latest technology into a device so small and so slim, it can be attached to any object and still maintain a clean, sleek look. In fact, Lapa is smaller than an Apple Watch and twice as slim.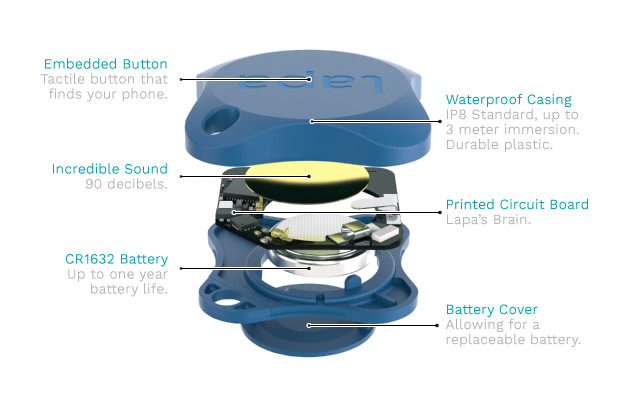 Sometimes it's not just things we're afraid of losing. That's why we created the Lapa Bracelet – an accessory made especially for children. Parents will be warned anytime their child leaves their side.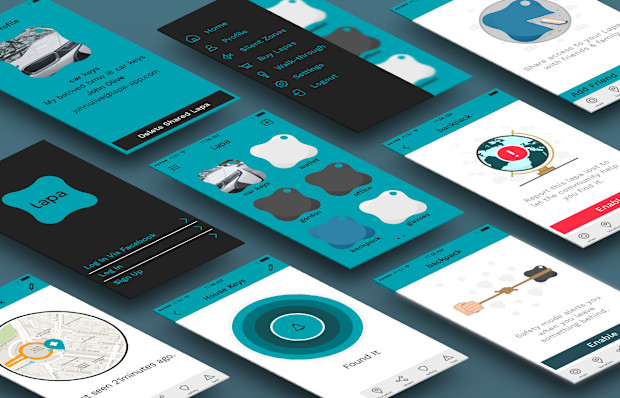 Mobile applications should make your life easier. And the Lapa App does just that. With a stunning and intuitive user interface, navigation is beautifully simple. This because it was purposefully built to provide an exquisite user experience so that finding your misplaced things is as easy as 1, 2, 3.
Free and compatible with both iOS and Android.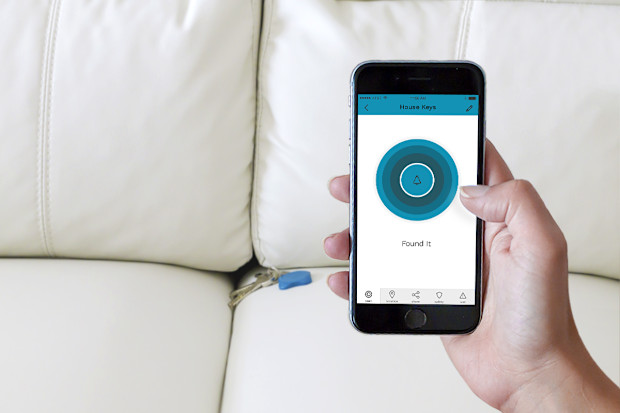 Find misplaced things
Can't ever find your keys? Not a problem. Lapa will find your misplaced things no matter how far away. Inside a tiny apartment or a 3 bedroom house. Under the cushions or outside in the garden.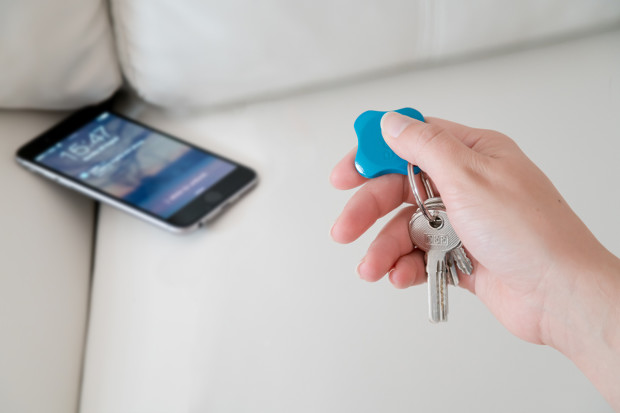 Find your misplaced phone
What if you misplace your phone? Because the connection goes both ways, finding your phone is as easy as pressing a button. Once clicked, Lapa will make your phone ring and light up so that you can find it. Even if it's set to silent mode.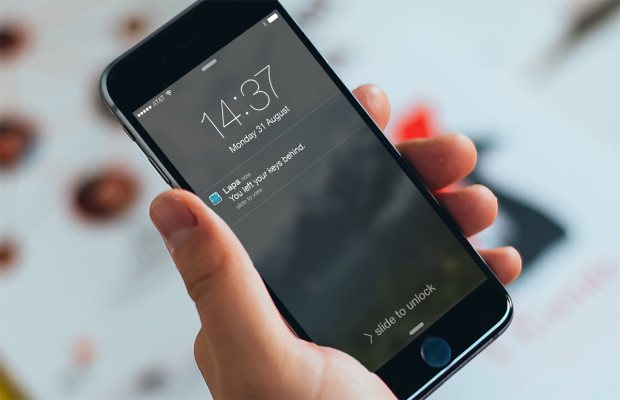 Have some peace of mind
Are you the anxious kind? Want to make sure you have all your things with you? Lapa has your back. Whether you leave something behind, somebody takes it or even if "it" runs away, Lapa warns you whenever you and your belongings are separated.
With Lapa, you'll protect everything and everyone you can't live without.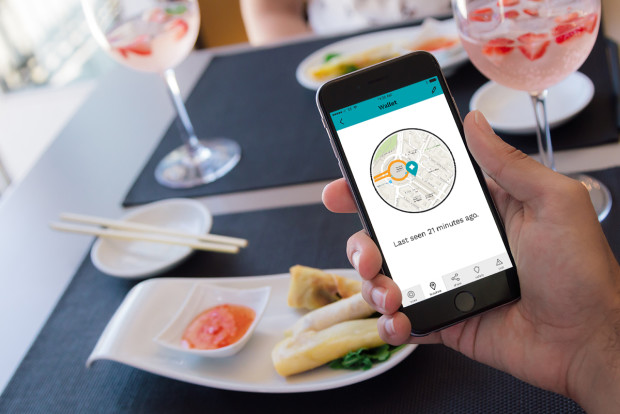 Can't remember where you left something?
Let's say you're at a restaurant, and realize you forgot your wallet. Luckily, the App remembers where you left it. The map shows your Lapa's last GPS position.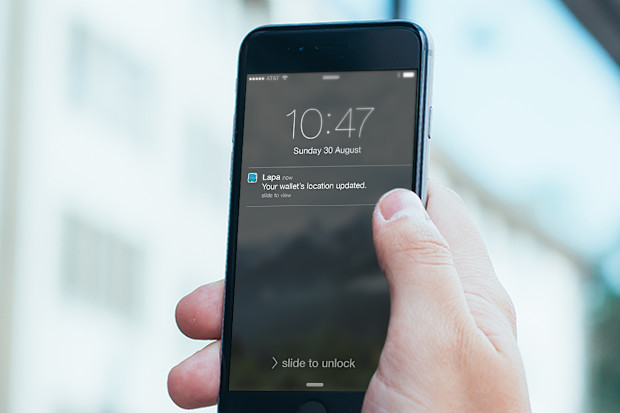 Lost something? Use Lapa community to extend your reach
Report your Lapa as lost and receive a notification every time a Lapa community member passes by it, updating its position on the map. You'll extend your reach and track your things virtually anywhere.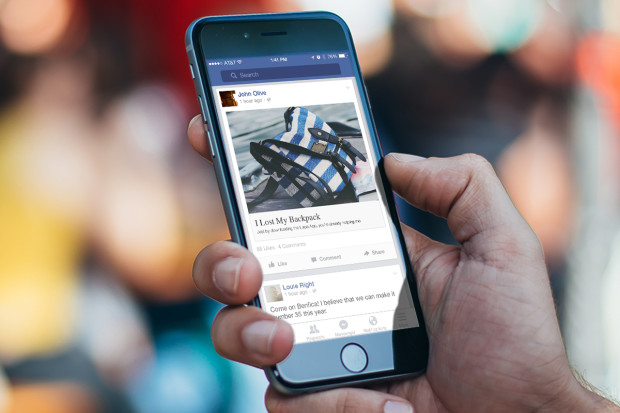 Get your friends to help you out
Who better to help you than those who hang around the same places you do? You can post on Facebook about your lost things directly from the Lapa App and ask friends to keep an eye out.
Get back lost things
Any user who goes near a lost object marked as public will know it's lost and may contact its owner to return it. No need for a middle man or exasperating visits to Lost and Found offices. Easy, direct and immediate.